Having been documenting the stories of forced displacement and other forms of migration since 2006, in both northern Uganda, in the wake of the civil war, and in Johannesburg, South Africa, over the past decade, I will reflect in this lecture on both the practice and politics of writing about migration and displacement within affective landscapes and cityscapes. If we conceive affect as a primary and pre-linguistic relationship with the world, transforming the affective experiences of others into narrative is hopelessly flawed from the outset. I will propose, instead, a relational approach to writing the journeys of displaced persons and migrants which attends to how their affects are enmeshed in the landscape or cityscape's materiality. In doing so, I engage Berberich, Campbell and Hudson's (2013) notion of the 'affective landscape' along with discussions in volume Affective Trajectories: Religion and Emotion in African Cityscapes (Duke University Press, 2020), which I co-edited.  Through the research process one may inhabit the same spaces as one's interlocutors, although one's embodied exposure to these vistas – to their physicality and vitalism, to the memories and traumas they invoke – is  both distinct and stratified. Writing is then is not only about representation, but also a process of both disorientation and reorientation. In particular, as white and male writer, my relationship to the others' affective experiences implicates the violence of post-colonial inequality. Writing, in this case, requires affective desubjectization. The narrative journey then documents neither the internal world of others nor the author's imagination, but a hinterland of crossing pathways in uneven terrain. In this lecture, I will present narratives drawn from my research on HIV/AIDS and displacement in northern Uganda, and religion and unlawful occupation in Johannesburg. I will reflect on some dilemmas in producing these narratives, along with sharing some methods and writing processes that have helped me, if not resolve these dilemmas, then chart them, I hope, with greater sensitivity.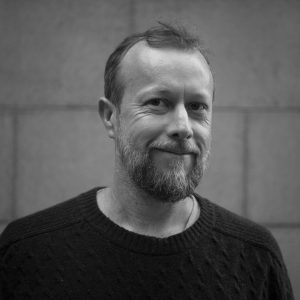 Invitado: Matthew Wilhelm-Solomon
Matthew Wilhelm-Solomon is an urban and medical anthropologist with a particular interest in non-fiction narrative. In the Anthropology Department of the University of the Witwatersrand, Johannesburg, he teaches the second-year course Lifeworlds of the City and the post-graduate Ethnographic Writing and Analysis courses. Matthew holds a doctorate from the University of Oxford, which was an ethnographic study of HIV/AIDS treatment programmes to displaced communities in northern Uganda. His research since 2011 has focused on themes of unlawful occupation, eviction, social movements, migration, health access, and religion in Johannesburg. He is also an associate researcher of the Migration and Health Programme Southern Africa (https://www.mahpsa.org). Matthew has published widely in South African and international journals including Medical Anthropology, Current Anthropology, Cultural Anthropology, Critical African Studies and the African Cities Reader, and a number of newspapers and journalistic publications including the Mail & Guardian, Daily Maverick and New Frame. He is the lead editor of the book 'Routes and Rites to the City: Mobility, Diversity and Religious Space in Johannesburg' (Palgrave-MacMilllan, 2016) and a contributing co-editor to 'Affective Trajectories: Religion and Emotion in African Cityscapes' (Duke University Press, 2020). At present he is completing a non-fiction narrative book on unlawful occupations and eviction in Johannesburg.   Matthew lives between South Africa and Brazil, and in his free time is a fan of jazz, yoga, football and literature.
Juan Ricardo Aparicio es profesor asociado del Departamento de Lenguas y Cultura de la Facultad de Ciencias Sociales de la Universidad de los Andes.